Our world
---
It is not the question if you have the key to the room that allowes you to enter. The question is if you are allowed to use the key that is relevant. TrustChaser is a platform solution for working with identities and entitlements. It acts as digital notary for contracts and (online) digital interactions.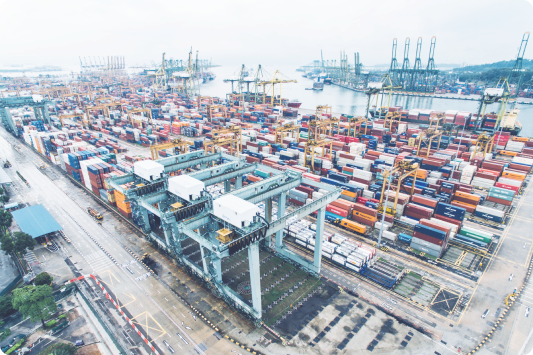 Services
---
TrustChaser solves the threat of identity violation and theft. As a platform solution we safeguard a GDPR compliant backend to provide a sophisticated engine for working with identities and entitlements. Hence ensuring privacy for all involved parties.
Examples
---
Wholesale
The delivery chain in wholesale trade is often complex and not without risks. The problem to solve is identification of goods, persons, documents and companies with a focus on their entitlements. TrustChaser in the wholesale use-case is for all involved parties the digital notary. With this notary you can ensure that goods are not subject to counterfeit, documents are registered and correct, persons and companies are identified with entitlements and trade is safe.
Trusted Contracting
Contracts are made to improve partnership and create value derived from meeting the key controls. TrustChaser helps contracting partners certify data generated in the operational environment of the contract. This data is processed against the contractual obligations. Knowledge representation technology makes it possible to automate (solicited) invoicing and reporting and presents information based on roles. The contract management environment simplified but improved.
Integration
Technology providers for identification based on logon or a more sophisticated biometrical method (cards/readers) provide entry with a next level of functionality. Based on the combination of entitlements and identity TrustChaser creates a layer between the entry technology and its functional asset. With this layer you can make it possible to allow or deny rights based on, location, certification (diploma's), temporary rights etcetera. This maximises flexibility for a flexible but safe world.